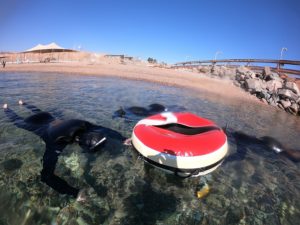 The courses at Tzalul are for men and women, religious and secular, and for anyone who wants to know the world of freediving.
All courses are also suitable for religious and traditionalist audiences:
The courses take place on weekdays and not on Saturdays and Jewish holidays.
The courses are separate – courses for men with a man guide, courses for women with a woman guide.
Pool training in a separate pool.
Sea training at beaches and times when there are not many bathers.